"May the 4th be with You!"  
Sorry for that little bit of Star Wars humor, But I share that joke with my oldest Grandson Ethan every year on this date. He will be ten in a few weeks and he doesn't think it is too corny yet.
Show files are up on the Podcast page!
We had a great show this week and talked with Charles Cotrell about Gun Trusts. This is something every gun owner should at least consider for their personal situation.
A Gun Trust can be useful not only for the use of NFA guns or devices but also for transfer of your firearms to your heirs someday.
Charles' Website and contact information are listed below, and he indicated he would happy to take your questions.
Charles E. Cottrell
Attorney at Law
The West Michigan Estate Planning Center
Cottrell & Jacobs PLC
6739 Fulton E., Suite A-10
Ada, Michigan 49301
Tel: 616-682-5574
Toll Free: 888-878-7658
http://www.westmichiganestateplanningcenter.com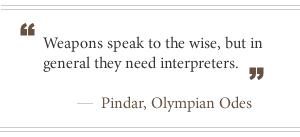 You can contact me at dick@triggertalkradio.com
Safe Shooting!
Dick